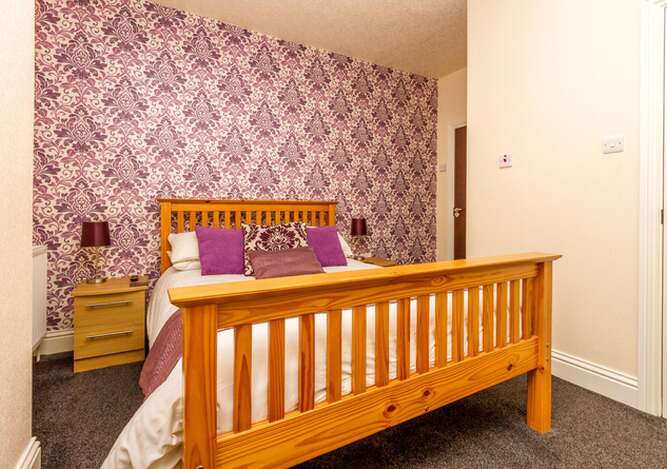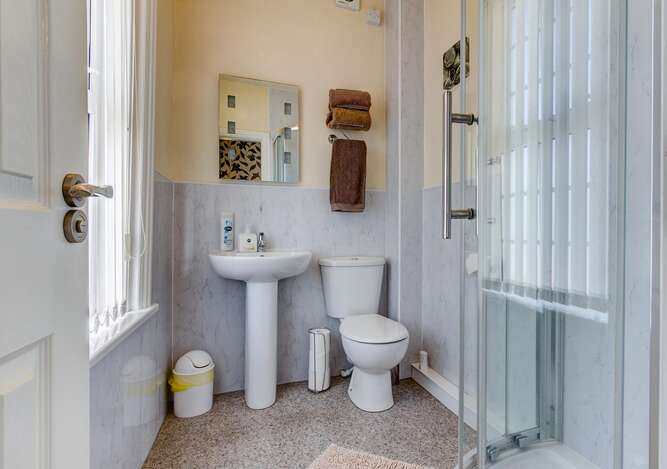 Home
DUE TO THE CORONAVIRUS ISSUE WE ARE UNFORTUNATELY CLOSED UNTIL THU 6th AUG 2020 (AND MAYBE EVEN LONGER?) DEPENDING ON ADVICE FROM THE GOVERNMENT?
We're in a fantastic location just 30 secs from the Sea Front and Promenade, near to Central Pier and the famous Blackpool Tower, where all Bars, Pubs and Clubs and Attractions are all within easy walking distance. Winter Gardens is only a 15 min stroll or a short taxi ride away.
Check In is from 2pm to 11pm. Rooms are guaranteed to be ready by 2pm but an early check in is usually possible with prior arrangement... just phone us to arrange. Check out is required by 11am.
We require the cost of the first night as a non-refundable deposit to secure any booking. Thank you.
As we are a small family run business, we sometimes need to be away from the premises for short periods and as such if you could let us know your approx time of arrival, this information would be most appreciated.
Bedrooms
All our bedrooms provide a Shower En-Suite and have been recently refurbished to provide you with very clean, contemporary/modern accommodation, with all the required facilities (toiletries, tissues, towels, hand wash, shampoo, tea &coffee making equipment etc), enabling you to have a great and comfortable time here in Blackpool. Each room now has a small 'silent' fridge for your convenience, if so required.
Reception/Lounge
We have a Reception/Lounge/Sitting area, with a large screen Freeview TV, Fruit Machine and a reproduction 'Flick Ball' machine. We are unfortunately not now Licensed. i.e. No Bar.
Leisure
Blackpool Tower opened on 14th May 1894, with the aquarium existing as a stand a lone attraction from the late 1870's. The tower is 518ft 9inches tall, with the walk of faith at 380ft from street level. The Tower alone contains 2,493 tons of steel and 93 tons of cast iron. The building at the base contains 985 tons of steel and 259 tons of cast iron. The Tower has a viewing platform at 380ft above the promenade and is reached by a lift or if you are a maintanance worker by 536 steps! Not for the feint hearted is the 'Walk of Faith' glass floor, a two inch clear panel that looks straight down to the Promenade below. Blackpool Tower is a 10 minute stroll from Hawthorn House.
Please Note? ? We do not accept Stag Parties or any All Male Groups?
We are unfortunately not now Licensed - No Bar.